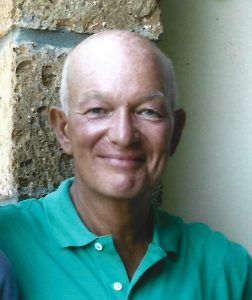 We are deeply saddened by the death of our Vice-President Gerlof Janzen on 17 June.
It was through his prompting, following a visit to Beckford's Tower, in May 1993, that the Beckford Society came into being.
Gerlof was born in Rotterdam and after medical studies, specialised as a Clinical Psychiatrist. He was formerly Dean of Education at Erasmus University, Rotterdam and Medical Director of Dijk and Duin, Castricum.
Passionate about English literature, he was a founding member and Chairman of the Dutch Byron Society. From the 1990s, he embarked on a series of translations, often made as he commuted by train from Amsterdam to Rotterdam. The first being Beckford's Dreams, Waking Thoughts and Incidents, published in 1991, which was followed by Beckford's Portuguese and Spanish Journals, 1992. His other translations included Shelley's The Cenci, the letters of Oscar Wilde, Keats' letters, Water Pater's Imaginary Portraits, and translations of William Maxwell and Elisabeth de Waal.
The Society's first foreign visit was a Netherlands weekend in November 1998, organised by Gerlof and his partner Ronald de Leeuw, Director General of the Rijksmuseum, where we experienced the warmth of their hospitality, including a tour of the Rijksmuseum.
Our heart-felt sympathy on Gerlof's death goes to Ronald de Leeuw.
Tributes will appear in the next issue of The Beckford Journal.