Newsletters
| | | |
| --- | --- | --- |
| Newsletter | Date | Link |
| No. 59 | September 2023 | PDF |
| No. 58 | March 2023 | PDF |
| No. 57 | August 2022 | PDF |
| No. 56 | April 2022 | PDF |
| No. 55 | September 2021 | PDF |
| No. 54 | April 2021 | PDF |
| No. 53 | September 2020 | PDF |
| No. 52 | February 2020 | PDF |
| No. 51 | September 2019 | PDF |
| No. 50 | April 2019 | PDF |
| No. 49 | September 2018 | PDF |
| No. 48 | March 2018 | PDF |
| No. 47 | September 2017 | PDF |
| No. 46 | March 2017 | PDF |
| No. 45 | September 2016 | PDF |
| No. 44 | March 2016 | PDF |
| No. 43 | September 2015 | PDF |
| No. 42 | March 2015 | PDF |
| No. 41 | September 2014 | PDF |
| No. 40 | March 2014 | PDF |
| No. 39 | September 2013 | PDF |
| No. 38 | March 2013 | PDF |
| No. 37 | September 2012 | PDF |
| No. 36 | March 2012 | PDF |
| No. 35 | September 2011 | PDF |
| No. 34 | April 2011 | PDF |
| No. 33 | September 2010 | PDF |
| No. 32 | March 2010 | PDF |
Beckford Journal
THE BECKFORD JOURNAL
The Beckford Journal has been published since 1995 to fulfil the society's aim of supporting Beckford studies and scholarship. Contents of all volumes are listed below.
The first four volumes are available for download below. Please note that each journal is a significantly large PDF file between 35 and 40 Megabytes in size.
Contents
Volume 1 – 1995
KENNETH W GRAHAM
Beckford Round Table: William Beckford and Avant-gardisme
GILLIAN SLADEN
Beckford's Tower Garden
KENNETH W GRAHAM
Davenda Varma
BRIAN NORTH LEE
Peter Summers
PHILIPPA BISHOP
Settees from Fonthill Splendens
A Letter to Emma Hamilton from Beckford in 1805
ELINOR SHAFFER
Vathek and The Episodes of Vathek – separately, but not together
ERIC DARTON
William Beckford's Most Popular Literary Work: Vathek
JON MILLINGTON
Beckford's Pictures now in the National Gallery
JON MILLINGTON
Beckford and Byron
William Bankes' Account of his Surreptitious Visit to Fonthill
An Early Beckford Story: The State of Innosense
JON MILLINGTON
Popular Tales of the Germans
JON MILLINGTON
Beckford's Lighting
Volume 2 – 1996
ELIZABETH HILLIARD
Marquise de Santa Cruz: Love-Letters to William Beckford. Transcribed and Annotated by Roger Kann
PHILIP HEWAT-JABOOR
An Early Nineteenth Century Dihl and Guerhard Porcelain Cup and Saucer made for William Beckford
GERLOF JANZEN
Beckford's Manuscript Notes in Two Travel Books from his Own Library
LAURENT CHÂTEL
Back Where it Belongs or Vathek's French Womb
JON MILLINGTON
Cyrus Redding: Beckford's First Biographer
MALCOLM JACK
Westphalian Delights
ERIC DARTON
William Beckford and Music 5. The Fonthill Abbey Organ?
JOHN WHITEHEAD
Some French Purchases of William Beckford
MALCOLM JACK
A Response to 'Vathek and The Episodes of Vathek – separately but not together' by Elinor Shaffer
JON MILLINGTON
Fonthill after Beckford
JOHN HARDY
A Beckford Bookcase
JOHN HARDY
Candlesticks from Fonthill Abbey
JON MILLINGTON
The Beckford Tower Trust Newsletter; Contents 1980-1994
E. W. CAPPELOW
Beckford's Tomb and Tower
Volume 3 – 1997
PHILIPPA BISHOP
Leslie Theodore Hilliard (1905-1997)
DAVID LONGBOURNE
A Painting of Fonthill Abbey Discovered
J. C. M. NOLAN
"Ah Dear Comet …": Beckford and the Apocalyptic Art of West and Danby
MALCOLM JACK
Ramalhão: Beckford's First Sintra House
MARIN LEVY
A Coffer from Lansdown Tower
ADRIAN CRAFT
Subterranean Enlightenment at Fonthill
JON MILLINGTON
Keszthely
PAT MILLINGTON
Rice Pudding à la Vathek
ERIC DARTON
William Beckford and Music: 6 Beckford and Mozart
JON MILLINGTON
Editions of William Beckford's Works Published since 1967
Volume 4 – 1998
SIDNEY BLACKMORE
James Lees-Milne 1908-1997
JAMES LEES-MILNE
Blake and Beckford: A Television Script
JOÃO DE ALMEIDA FLOR
William Beckford: A Portuguese Milord
DICK CLAÉSSON
At a Crossroads: Assessing and Redefining the Beckford Agenda
ERIC DARTON
William Beckford and Religion
J. C. M. NOLAN
The Devotee Glances at the Glorious One
MALCOLM JACK
Monserrate: Beckford's Second Sintra House
LAURENT CHÂTEL
Grottoes and Grotesques: The Art of Portraiture in Beckford's Writing
JON MILLINGTON
A Transient Glean
ANDRÉE RUSHTON
The Fonthill Barrier
JON MILLLINGTON
A Reissue of Storer's Fonthill
Volume 5 – 1999
MALCOLM JACK
Composing for Mozart
ROBERT DRAKE
An English Fidalgo. William Beckford: An English Fidalgo. By Malcolm Jack. New York, 1997
DICK CLAÉSSON
'Sinking Apace into the Bosom of Delusions' William Beckford's Earliest Narrative of Travel
An introduction to Fragments of an English Tour
WILLIAM BECKFORD
Fragments of an English Tour
J. C. M. NOLAN
Beckford's Excursion to the Grande Chartreuse Revised
ERIC DARTON
William Beckford and Music. 7. The Singers
JON MILLINGTON
Beckford's Marginalia
LAURENT CHÂTEL
The Mole, the Bat and the Fairy or the Sublime Grottoes of 'Fonthill Splendens'
Volume 6 – 2000
HELEN CLIFFORD
Clive Wainwright (1942-1999)
MALCOLM JACK
Portuguese Pilgrims and Irish Seminarians
THEO WILLIAMS
The Restoration of Beckford's Tower
GERLOF JANZEN
Strange Bedfellows or the Ambivalent Feelings and Attitudes of William Beckford toward Holland and the Dutch
ERIC DARTON
William Beckford and Music.
8. Publication and Performance of His Own Works
JERRY NOLAN
William, Elizabeth & William or Female Impersonation and Radical Satire
FRANK JULIAN GELLI
Borges on Beckford's Hell
JONATHAN WEIGHTMAN
Staging Beckford: The Theatre of Place and The Theatre of Self
STEPHEN CLARKE
The Troubled Gestation of Britton's Illustrations of Fonthill
JON MILLINGTON
Nichols' Historical Notices of Fonthill Abbey
Volume 7 – 2001
JERRY NOLAN
Liber Veritatis or Why Has the Child been so Abused?
KENNETH W. GRAHAM
An Introduction to the Broadview edition of Vathek with the Episodes of Vathek
DICK CLAÉSSON
Introduction to 'Beckford's letter from Geneva to Lord Thurlow, 22 May 1778′
WILLIAM BECKFORD
Beckford's letter from Geneva to Lord Thurlow, 22 May 1778
ERIC DARTON
William Beckford: Composing for Mozart by Timothy Mowl
JOHN MILLINGTON
Dramatisations of Vathek: Genlis and After
STEPHEN CLARKE
No More Green Cloth Boardings: The Fastidious Book Collecting of William Beckford
MALCOLM JACK
The Professor of Paederasty
JON MILLINGTON
Engravings of Fonthill
Volume 8 – 2002
PHILIPPA BISHOP
Doris Elizabeth Hilliard (1903-2001)
MIRELLA BILLI
Dreams, Walking Thoughts and Incidents: Beckford's Grand Tour as personal and cultural rite of passage
ALEXANDER MARR
Enchanting Paths of Paradise
PHILIP HEWAT-JABOOR
Creating a Beckford Exhibition
JOHN WILTON-ELY
William Beckford 1760-1844: An Eye for the Magnificent
ARNOLD WILSON
The William Beckford Exhibition at Dulwich
MALCOLM JACK
Deconstructing the Caliph
JON MILLINGTON
When Nelson went in Fonthill Abbey
DIDIER GIRARD
William Beckford and the Gothic Charivari
JERRY NOLAN
Brief Encounter of Beckford and Disraeli, or The Radical Pair of 'Oriental Voluptuaries'
Volume 9 – 2003
SIDNEY BLACKMORE
Sintra: A Glorious Eden. A Review
MICHAEL BRIGGS
Beckford's Tower: A Reflection on the Past Ten Years
ERIC DARTON
William Beckford and Music.
9. Music in Portugal – 1787
KIRSTEN ELLIOTT
The Missing Islamic Summerhouse
ROBERT J. GEMMETT
An Architect's View of Fonthill Abbey
WILLIAM HAUPMAN
Beckford, Brandoin, and the Gassner Monument in Zurich
ROBERT IRWIN
An Incident at the Monastery of Alcobaça
JON MILLINGTON
William Gregory's The Beckford Family
JERRY NOLAN
Fatma Moussa-Mahmoud: Brief Encounter with an Egyptian Beckfordian
STEPHANIE SMITH
Ill-favoured by the Sun: The Orientation of Slavery in William Beckford's Imagination
LISA WHITE
Sir William Holburne and William Beckford
Volume 10 – 2004
RICHARD ALLEN
'So who is William… ?'
STEPHEN CLARKE
Beckford in Los Angeles
MIKE C.FRASER, DANAË E. BECKFORD STANTON, & JOHN W. FOX
William Beckford's Paternal Half-siblings and Their Descendants
ROBERT J. GEMMETT
Fonthill and its Abbey: 'The Haunt of Eager Curiosity'
MALCOLM JACK
Magnificence in Eighteenth-Century Portugal
JON MILLINGTON
Commemorative Medals of Alderman Beckford
STEVE MOORE
Completing the Episode: Clarke Ashton-Smith and The Story of the Princess Zulkaïs and Prince Kalilah
JERRY NOLAN
Redding's Alps and Beckford's Pencillings
JOHN WILTON-ELY
A Mind of Fire
Volume 11 -2005
JERRY NOLAN
The Myriad-Minded Book Collector
NORMAN KITZ
The Search for a Lost 'Greek' Statue
JON MILLINGTON
Henry Venn Lansdown, 1804-1860
AMY FROST
Continuing the Art of Collecting at Beckford's Tower, Bath
ANRÉE RUSHTON
The Ballad of Fonthill Abbey
LAURENT CHÂTEL
Orientalist Translation, Grafts and Outgrowths: New Perspectives on Beckford's 'Complete Works'
JOSEPH FARINGTON
William Beckford in Farington's Diary
Volume 12 – 2006
STEPHEN CLARKE
Fonthill Abbey: A View and a Poem
JERRY NOLAN
Redding's Recollections of Beckford 1844-1866
KEVIN L. COPE
A Cultural Eruption in the East, Or, The Caliph of Wörlitz's Volcano Re-Commissioned
SIDNEY BLACKMORE
A Swiss Excursion
MIRELLA BILLI
An Eye for the Beautiful and the Sublime:
Beckford and the Eighteenth-Century Aesthetic
ANDREW FLETCHER
Beckford's Final Resting Place
BET MCLEOD
Post Mortem – Some Notes
MALCOLM JACK
Millennium Beckford
Volume 13 – 2007
STEPHEN CLARKE
The Dispersal of the Collection as Public Spectacle: The Fonthill Abbey Sale of 1822-23 and the Strawberry Hill Sale of 1842
AMY FROST
Big Spender: The Impact on William Beckford of the 1807 Abolition of the Slave Trade
SAMEH SHEHATA
William Beckford's Debt to Islam: An Orientalist Perspective on Beckford's Vathek
RICHARD ALLEN
Dreams Revisited
JOHN MILLINGTON
John Rutter's A Description of Fonthill Abbey and Demesne, 1822
JERRY NOLAN
Beckford in Bath According to 'H'
Eric Darton (1917-2006)
Horace Walpole on Alderman Beckford
Volume 14 – 2008
AMY FROST
'Oh what a scene of desolation!' A Further Insight into the ruins of Fonthill Abbey
MICHAEL RANSON
Peter Beckford Esquire of Stepleton, Dorset
JON MILLINGTON
The Railings for Beckford's Tomb
MIKE C.FRASER, DANAË E. BECKFORD STANTON, & JOHN W. FOX
The Rise and Fall of the Beckford Name from the Seventeenth to the Nineteenth Century
JERRY NOLAN
Three Journeys into the Islamic Orient
JOÂO DE ALMEIDA FLOR
Lisbon History: A Reappraisal
AMY FROST
Theodore Gethyn Williams, MBE, FRICS, 1924-2008
Volume 15 – 2009
JERRY NOLAN
Alderman Beckford, Famous Londoner: (On the 300th Anniversary of his Birth)
DICK CLAÉSSON
The ABC of Beckfordiana: A Review
JON MILLINGTON
Compiling the Beckford Bibliography
MALCOLM JACK
Johnson and Beckford: Contrasting Orientalists
AMY FROST
'This sham university': Beckford, Goodridge and Queen's College, Bath
JON MILLINGTON
Beckford, William Jay and Goodridge: Religious Beliefs
TONY SEATON
Beckford and the Tourists: Gothic Performances at Lansdown Tower, Bath
Volume 16 – 2010
STEPHEN CLARKE
The Wormsley Beckfords: William Beckford's Books at the Wormsley Library
JERRRY NOLAN
Beckford & Jamaica Not Through Cruickshank's Telescope
BRYAN WELCH
Beckford's Visit to the Escorial Palace and Archangel Gabriel's Feather
JOHN COATES
The 'Double-Bind' in Vathek
MIRELLA BILLI
Italian Beckfordiana: William Beckford in Italy
TONY COOMBES
A Fonthill Childhood: How I became interested in William Beckford
AMY FROST
Beckford's House of Card: An Analysis of the Fonthill Abbey Model
MIN WOOD
Landscape as Biography: William Beckford's Fonthill
Volume 17 – 2011
DICK CLAÉSSON
Jerry Nolan, Beckford of Lansdown. A Homage for the 250th anniversary of his birth, London: The Agathopolis Company, 2010
ROBERT J GEMMETT
The 'Fonthill Splendens' Demolition Sale of 1807
MARIA-JOÂO DE NOGUEIRA FERRÂO VIEIRA CRAIGIE
Gregório Filipe Francisco Franchi (1770-1828) and his Family: Genealogical Notes
MICHAEL RANSON
Fonthill Gifford Church and the Beckford Family
KAZUHIKO YAMAGUCHI
The Poetic Sensibility of an Enfant Terrible: Beckford and the Esemplastic Power of His Imagination
STEPHEN CLARKE
Some New Yet Familiar Views of Fonthill Abbey
JOHN MILES
The Beckford Tower in 1940: A Schoolboy Remembers
MALCOLM JACK
Octávio dos Santos, Espíritos das Luzes, Lisbon: Mundos, 2009
Volume 18 – 2012
ERIC RATCLIFF
Beckford, Batsford, and the View from Afar: The Twentieth-Century Rediscovery of Fonthill Abbey and Lansdown Tower
ROBERT J. GEMMETT
The Two Faces of William Beckford
HARRY FORD
Beckford Collected, or How Disraeli Borrowed a Destiny
GERALD LUCKHURST
Here didst thou dwell … William Beckford at Monserrate
Volume 19 – 2013
CAROLINE DAKERS
After Beckford: An examination of the connections between James Morrison and Alfred Morrison, two collectors who once owned the Fonthill estate, and their infamous predecessor, William Beckford
MALCOLM JACK
William Beckford, Vathek (Ed. with an intro. & notes by Thomas Keymer, Oxford: Oxford World Classics, 2013) A Review
ROBERT J GEMMETT
Stage and Musical Adaptations of William Beckford's Vathek
BRYAN WELCH
Why did William Beckford buy Edward Gibbon's Library?
ERIC RATCLIFF
Henry Goodridge: An Antipodean Footnote
Volume 20 – 2014
CHARLES SEBAG-MONTEFIORE
The British as Art Collectors
GEOFFREY BLUM
Chapman's Caliph, or 'I Think My Hero Was a Sod'
STEPHEN CLARKE
'The Almost Innumerable Descents of the Owner and His Late Wife': William Beckford's Use of Heraldry at Fonthill Abbey
PIERRE DEGOTT
Beckford's Tales: Or, the Power of Musick
BET MCLEOD
A Collectors' Corner: aspects of the Beckford Legacy at Hamilton Palace
Volume 21 – 2015
MALCOLM JACK
There formed thy Paradise: William Beckford in Portugal
GERLOF JANZEN
Founding or finding the Beckford Society: Some Reminiscences of a Vice-President
STEPHEN CLARKE
John Martin Robinson. James Wyatt (1746-1813) Architect to George III
STEPHEN LLOYD
Portraits of William Beckford
BET MCLEOD
A Commentary on William Beckford
DIANA BERRY
Anthony Hobson: A Memoir
Volume 22 – 2016
MIKE FRASER
C. F. Bell's Annotations of Beckford Biographies
BOB GEMMETT
In conversation with Stephen Clarke
PETER FORSAITH
Adam Clarke's Visit to Fonthill, 1806
BET McLEOD
A glimpse into some hidden aspects of the Beckford collection at Brodick Castle
MALCOLM JACK
Laurent Châtel, William Beckford the elusive Orientalist
Volume 23 – 2017
SIDNEY BLACKMORE
Two Beckford Visiting Cards
DIANNE BARRE
The Journals of Mrs Elizabeth Hervey
MICHAEL RANSON
The Fonthill Volunteers
STEPHEN CLARKE
Serendipity in Tunbridge Wells
LISA WHITE
Michael Briggs (1926-2017) and Beckford's Tower: an appreciation
MALCOLM JACK
Denis Brickles, Beauty and Glory.
Volume 24 – 2018
JONNY YARKER
Magick or mundane? Beckford and the experience of Grand Tour Rome in the 1780s
MALCOLM JACK
William Beckford, Biographical Memoirs of Extraordinary Painters. New edition by Robert J. Gemmett, 2018
MICHAEL COUSINS
A Fonthill Miscellany
ERIC RATCLIFF
Fonthill and the Colonial Imagination
STEPHEN CLARKE
"A Bull-Pit Where The Slaughter Is Secondary The Brilliant Display Of The Critic's Mastery Of Invective".
Robert Metzdorf's Review of the Yale Beckford Bicentenary Exhibition Catalogue
JOHN WILTON-ELY
Caroline Dakers (ed.), Fonthill Recovered. A Cultural History, 2018
Volume 25 – 2019
CHARLIE COURTENAY
When Beckford came to stay: the emotional, aesthetic and literary impacts of a weekend at Powderham
MALCOLM JACK
William Beckford, Vathek and the Episodes of Vathek
PETER FORSAITH
John Stuttard, The Turbulent Quaker of Shaftesbury
ERIC RATCLIFF
The Unavoidable Absence: Fonthill Abbey and the Gothic Revival
AMY FROST
The Beckford Society Tour, Scotland, 2019
FRANCESCA SAGGINI
Mirella Billi: An Appreciation
Volume 26 – 2020
STEPHEN LLOYD
'A fairly palace' and 'a desert of magnificence': Richard Cosway's 20 Stratford Place and William Beckford's Fonthill Abbey
ANNE ALMOND
Musico – William Beckford and the castrati
MALCOLM JACK
Beckford's Queer Life and His Biographers
STEPHEN CLARKE
Dale Townshend, Gothic Antiquity; History, Romance, and the Architectural Imagination, 1760-1840
ERIC RATCLIFF
A Succession of Unpremeditated Stages?
Volume 27 – 2021
CHARLIE COURTENAY, EARL OF DEVON
The newly photographed portrait of William Courtenay.
BET MCLEOD
A Beckford Object de Vertu.
PATRYK SOBIERAJ
The Ring, the Eye, and the Bones of the Damned: or, 'Tolkien's Soup'.
MALCOLM JACK
Maria Filomena Mónica, Olhar do Outro, Estrangeiros em Portugal: do Seculo XVIII ao Século XX. A review.
BET MCLEOD
A review of some Beckford Cabinets ceramics at Brodick Castle.
ERIC RATCLIFF
That Safe Resting Place: A contemplation of the tomb of William Beckford.
Volume 28 – 2022
ROBERT J. GEMMETT
'The rage is at its height': The Fonthill Sale of 1822.
THOMAS HENEAGE
Beckford's Collection of Engraved Gems; Evidence and Hearsay.
ANTONY GRIFFITHS
Some Ceramics in Beckford's Collection.
SUSAN BENNETT
Two Degrees of Separation: William Beckford and the Society of Arts.
JON MILLINGTON
Who Wrote Storer's Description of Fonthill Abbey (1812)?
AMY FROST
Uncovering the Grotto Tunnel at Beckford's Tower.
SIDNEY BLACKMORE
Gerlof Janzen (1951-2022). Vice-President of the Beckford Society from 2014. A Tribute.
SIDNEY BLACKMORE
Philip Hewat-Jaboor (1953-2002). Vice President of the Beckford Society from 2014. A Tribute.
Beckford Lectures
The Beckford Society's Annual Lectures 1996-2010 are available in a series of four volumes.
These may be obtained from the Society's Secretary, or by ordering in the UK at your usual bookshop.
THE BECKFORD SOCIETY ANNUAL LECTURES 1996-1999
Edited by Jon Millington. 2000. 80pp. Paper cover. ISBN 0-9537836-0-X. Price £6.
John Wilton-Ely: Beckford's Fontill Abbey: A Theatre of the Arts.
Joao de Almeida Flor: Portuguese Tears and Treasures: On Beckford's Literary Fortune.
William Hauptman: William Beckford as Connoisseur and Collector: Some Remarks from the Art Historical Perspective.
Michel Baridon: From Beckford to Mallarmé: The tradition of L'Art pour l'Art.
—
THE BECKFORD SOCIETY ANNUAL LECTURES 2000-2003
Edited by Jon Millington. 2004. 88pp. ISBN 0-9537836-2-6. Price £6.
Kevin L. Cope. How Beckford Keeps Making Himself Relevant; Or, Is the Millennium an 'Incident'?
Edward Chaney. Gibbon, Beckford and the Interpretations of Dreams, Waking Thoughts, and Incidents.
Kenneth W. Graham. Between Restriction and Ostracism: William Beckford's Rebellious Episodes of Vathek.
Mirella Billi. The Impact of Italy on Beckford's Taste, Aesthetics and Literary Style.
—
THE BECKFORD SOCIETY ANNUAL LECTURES 2004-2006
Edited by Richard Allen. 2008. 72pp. Paper cover. ISBN 978-0-9537836-4-9. Price £6.
David Watkin. Thomas Hope, Designer, Collector, Patron: New Links with Beck ford.
Kim Sloan. 'Amusements of solitude' and 'talismans of transport': William Beckford and Landscape Painting in Britain and Abroad.
Rictor Norton. Oddities, Obituaries and Obsessions: Early Nineteenth-Century Scandal and Social History Glimpsed through William Beckford's Newspaper Cuttings.
—
THE BECKFORD SOCIETY ANNUAL LECTURES 2007-2010
Edited by Bet McLeod. 2013. 96pp. Paper cover. ISBN 978-0-9537836-5-6. Price £7.
Bet McLeod. Family Connections: from Fonthill Abbey and Bath to Hamilton Palace.
Daniele Niedda. Vathek's footprints; Beckford's Entry into the Italian Literary Canon.
Perry Gauci. William Beckford and the City of London.
Peter Sabor. Modern Novel Writing and Azemia; William Beckford and the 'divine authoress'.
—

Conversations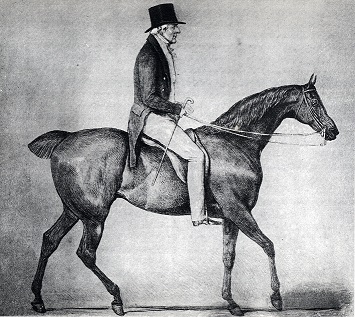 CONVERSATIONS WITH BECKFORD reproduces in facsimile original articles from the New Monthly Magazine. The introduction and index of names is by JON MILLINGTON, author of William Beckford: A Bibliography (2008), and founding editor of the Beckford Journal. For more information or to order your copy,
please download the order form
.